ATX 2014
Downloading ATX
To install ATX products from the Web site:
Go to www.MyATX.com in your Web browser.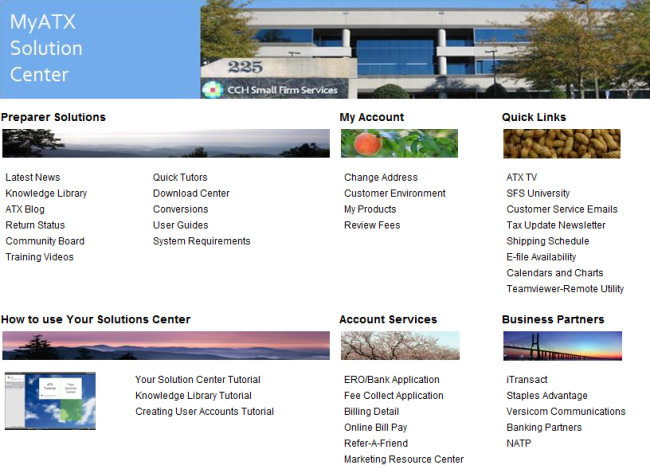 Under Preparer Solutions, click Download Center.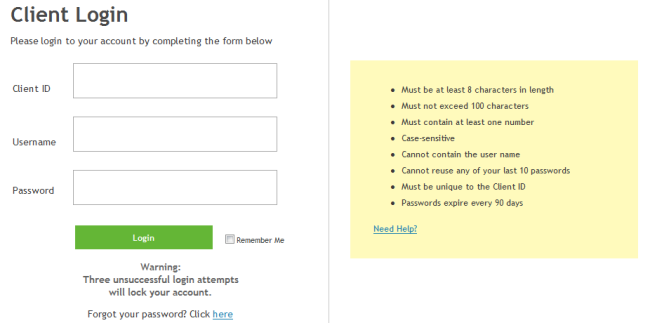 Client Login page, ATX Support Site
Enter your Client ID, User Name and Password, and click Login.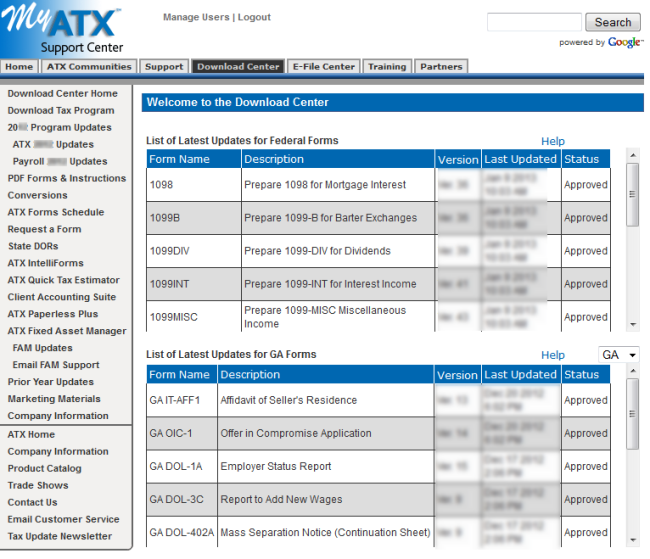 Download Center page, Support Center
From the menu items on the left, select Download Tax Program, then; select the link for the product you want to install/download.
Follow the prompts and instructions given. After downloading the ATX installer, see

Installation and Activation

for an overview of the ATX installation process.